100% NATURAL
A PREMIUM SUPPLEMENT THAT NATURALLY SUPPORTS YOUR PET'S HEALTHY IMMUNE SYSTEM
RECOMMENDED BY VETS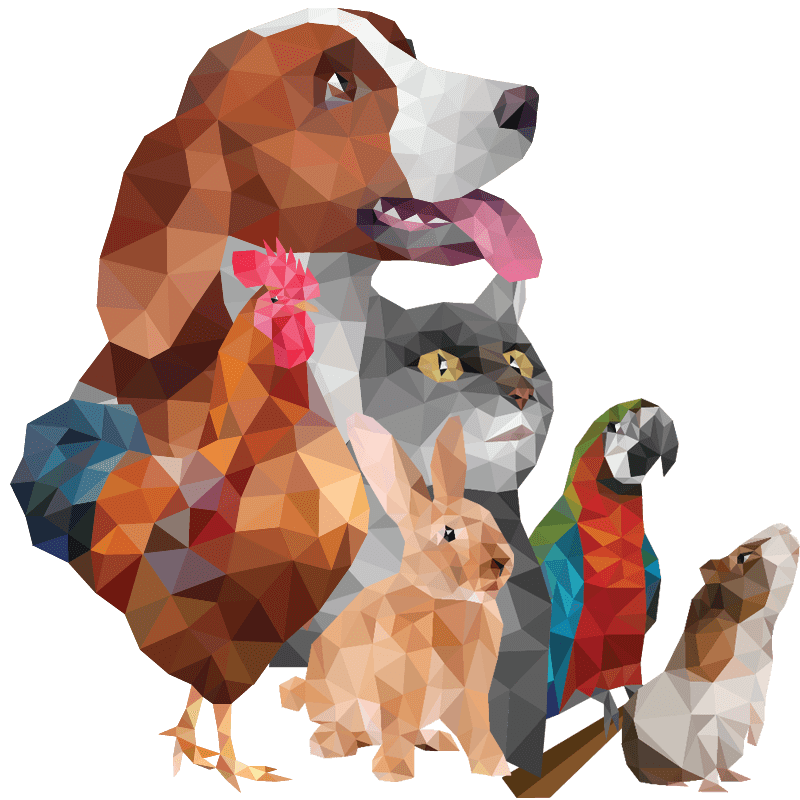 A PINCH OF CARE
100% natural food supplement with positive biological and physiological effects on pets health!
Supports the natural detoxification of the pet's body which strengthens the immune system and brings balance to their digestion.
IMPORTANT
DID YOU KNOW?
There are more and more civilizational illnesses usual to humans that are spreading amongst pets as well. These are caused by the chemicals in our food, water and air. It is difficult to avoid these toxins. This is an enormous burden to the animals' immune system; so they can easily fall prey to diseases.
It is very important to constantly detoxify the body and strengthen the immune system to promote a pet's happy, balanced life.

HUMAC® Natur AFM is a 100% natural food supplement which supports the natural detoxification processes and helps with the self healing activities of the animal body.
Prevention is more effective and more gentle than healing!
Dr. Csongor Moldvay
vet
OUR PETS DESERVE IT TOO
WHY HUMAC?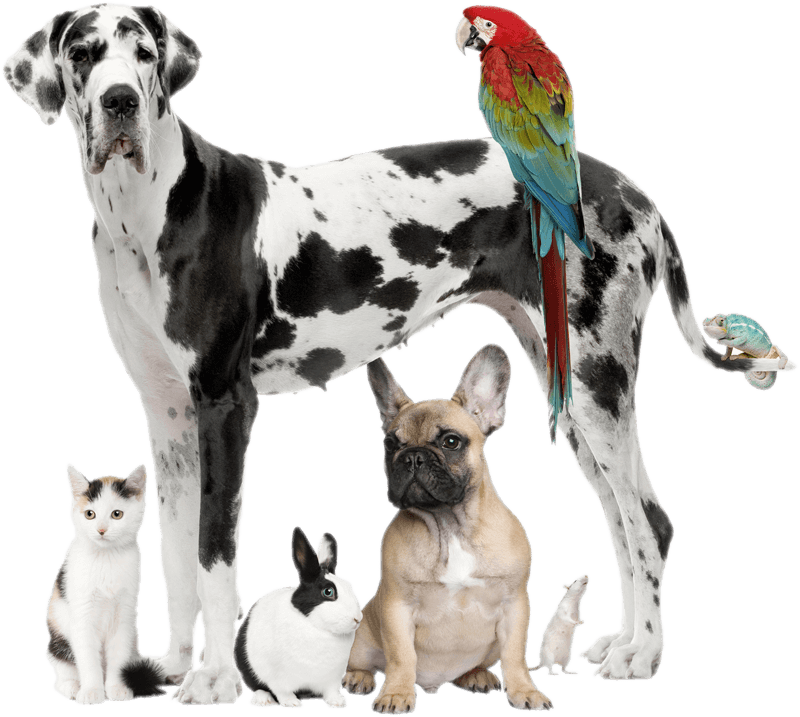 INTRODUCING
HUMAC® Natur AFM
HUMAC® Natur AFM is an organic-mineral animal feed supplement with a high content of humic acid and more than 80 different types of trace elements. It is 100% natural with a high biological and physiological activity! It naturally supports our pet's healthy digestion, immune system and pH balance. 
HUMAC® Natur AFM is a brownish-black powder, obtained from oxy-humol / Leonardite, which is a material that has been formed during the natural humification of prehistoric plant-derived materials. As a result of the extraction process, the amount of humic acid in the dry matter is higher than 65% due to the activation of the raw material.
HUMAC® Natur AFM is a 100% natural material that, thanks to its unique mode of action, does not act through a salt form and therefore has a high biological efficiency. It can be given to all animal species, sprinkled on top of their feed. With continuous ingestion, minerals and trace elements are allowed to enter the body in a chelated form therefore all the beneficial elements in the feed is utilized to the greatest degree.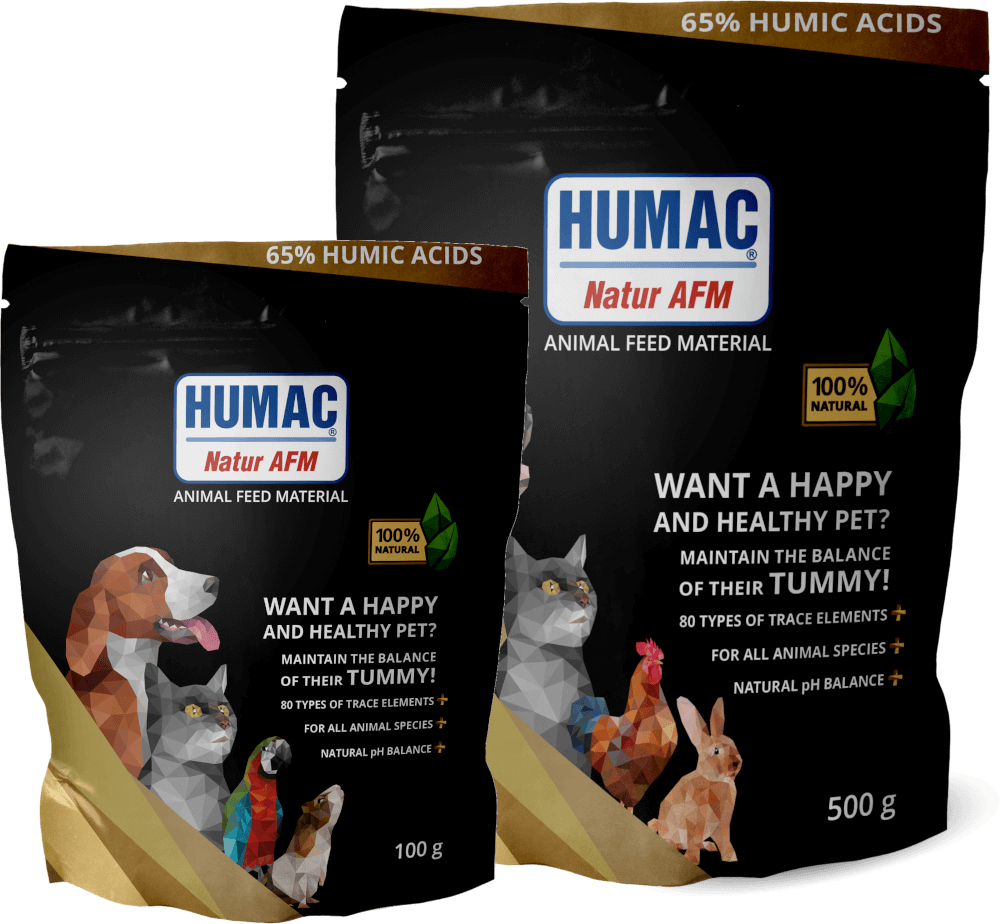 HUMAC AND ITS BENEFITS
MORE THAN JUST AN EVERY DAY USE SUPPLEMENT
perfect when you switch their feed
supports a healthy digestion
supports natural skin regenerating and healing
can be used with medicines and antibiotics
supports joints and and over all vitality
general immune system support
perfect in supporting healing after a surgery
helps overbred animals
REVIEWS
ABOUT OUR 100% NATURAL HUMAC® Natur AFM
"I recommend it in my pet salon to my customers and friends as well. Amazing product!"

Judith Winkler

"For me, the product is very convincing. Since giving my 3 dogs HUMAC Natur AFM, they have been much more relaxed, playful and they rarely fight with each other. Especially my little troublemaker. He became my little lamb …"

Laszlo Udvarhelyi

"At first I thought my kitty wouldn't eat this powder but I suppose she knows much better what her body needs. I mixed it into her favorite chicken dish and she licked her plate clear. Her fur has improved a lot, it is very shiny and beautiful now."

Ramona Papp

"5 puppies were born about a month ago…. Mom has been taking the powder for 2 months now. What surprised me was that there was no difference between the puppies, the 5 equally grew, had shiny fur and the seemed just so happy. Mom's previous 3 litter always had a little funny one which had issues catching up to the others. Not this time."

Joseph Barna

"Sometimes I get a bit lazy with cleaning...so refreshing their litter often gets delayed. But now I do not get hit by that awful smell when I enter the house…"

Rose Kovacs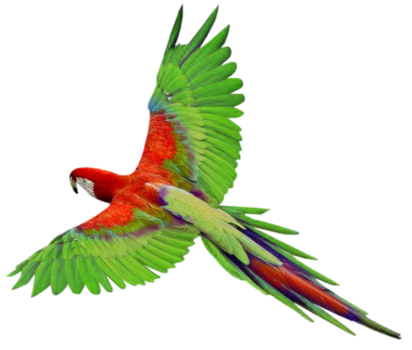 DID YOU KNOW?
WHAT IS HUMIC ACID
Humus substances are a biological-chemical-geological detritus of life on Earth. Most of the organic material (biomass) on Earth is created by humus substances. One of the most important features of life on Earth is that the reproduction process of living organisms is mainly promoted by solid detritus products. Humus (soil-peat-coal) is the most important of them in soil life, therefore it is the most important medium in the reproduction of soil biomass.
In agriculture and animal husbandry, the humus carriers (peat-leonardite) have positive effects. These are humic acids, which are a chemical group and intermediate products of the decomposition of organic matter.
Humus substances have already been used during ancient times. Soviet scientists utilized mud the most actively during the Cold War. They were looking for a simple and cheap material, which could neutralize the consequences of a nuclear war. After the disintegration of the Soviet Union, the research was postponed.
Mud contains approximately 25% humic acid. Wellness hotels use it as well for their beneficial effect on the skin. It's diverse biological effect lies in the fact that it can react with almost every type of compound due to it's structure. Humic acid is a high molecular polymerizated aromatic compound which has a very complicated structure and significant physical and chemical properties.
HOW TO FEED?
JUST "SALT" YOUR PET'S FEED
FOR PETS
INCLUDING CATS, DOGS, RATS, CHINCHILLAS, HAMSTERS, SNAKES...KEEP THEM HAPPY AND HEALTHY
100% NATURAL
SUPPORTS THE NATURAL DETOXIFICATION PROCESSES AND A BALANCED pH